Where are you based and when did you graduate?
I'm based in Dublin, and completed the course in March 2016
What organisation do you work for now and what is your role?
I am currently contracted as an Agile Business Analyst for AIB.
What initially inspired you to join the DSA Degree Programme?
I wanted to broaden my horizons. I had worked for the same company, for 8 or 9 years. After I was made redundant, it was the right time to do something new. I selected the Project Manager Stream as this was my area of interest.
What skills did you learn on the programme?
I learned how to use the Business Model Canvas, agile methodologies and the lean start-up. Steve Blank and Alexander Osterwalder were both really good people to learn more about. This programme was a kicking off point for me, and I learned other things from that.
How are you going to use the skills you learn in your current career?
I graduated in March 2016, and started a new job in July. The learnings from the programme helped me to best place myself in the job market. During my interview I was able to talk about using agile methodologies for individual projects and how that could fit in and drive the brand overall.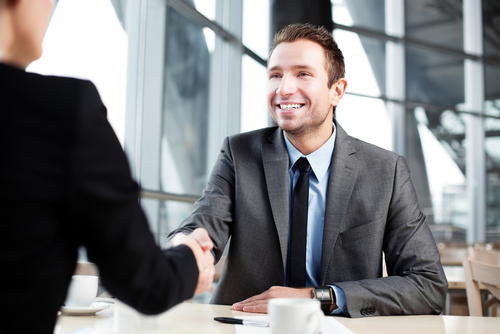 What are the advantages of studying in a flexible online and part-time programme?
I got full time job 2 weeks after starting the programme, so I really appreciated the fact that the programme was part time and flexible. I usually concentrated on work during the week and spend my weekends catching up with everything else.
What benefits have you gained from working in a cross-functional team?
I had some previous experience in teamwork from my previous role but working as a cross-functional team took a bit of time to settle into a rhythm. Compromising was tough in the first team I worked in.
What tools did you use to aid your remote working?
We used Google hangouts, Google drive, and a group Whatsapp, and then phone calls sometimes. Slack didn't work out well for us, however we found WhatsApp for short updates followed up by a conversation in Google Hangouts worked much better.
What do you think is the most important thing Digital Skills teaches?
Digital Skills help you to look beyond what you think you know. It brought me up to date with the digital industry, not just in Ireland but also all over the world. We were not spoon-fed, it was up to each participant to work the programme and form our own opinions.
What Industry Project did you work on?
I worked on a website for sign language organisation. We revamped their site to bring them up to date with industry standards.
What did you learn from working on the IP project?
Dealing with a real world project was really good experience. Working with a stakeholder was challenging at times. We all had to remember that we were completing a one-year degree part-time and there was limitations to what we could achieve. Finding a workable solution for both parties was absolutely a learning experience.
Was it beneficial to have a portfolio piece when you graduated? If so, how?
It definitely gave me something to talk about in job interviews.
Anything else you'd like to add?
I'd like to advise those who wish to take part in the programme to be realistic in their expectations. Not everyone has the same commitment or time available. The second team I worked with came to an understanding that people have other things going on in their life and we needed to be flexible and have empathy were needed.
Learning to work in teams is critical – not just for this industry but all industries. Collaboration, compromise, and empathy, are all important. We need to understand other people's timetables.