Graduate interview with Una Hennigan. Una is graduate of the BSc (Honours) Degree in Digital Technology, Design and Innovation and specialised in the Digital Technology & Coders Stream.
Where are you based and when did you graduate?
In the South of France, and I graduated in March 2017.
What organisation do you work for and what is your role?
I am working for BNP Paribas Bank in Brussels. I am an Oracle DB Administrator. I manage the full-stack: database, applications and end-users. I work on rolling three-six month contracts. I have been working in this way for almost twenty years.
What initially inspired you to join the BSc (Honours) Degree in Digital Technology, Design and Innovation?
I was looking for a contract last year and was out of work for a couple of months. Therefore, I figured if I was out of work then I should learn something new. I saw an advert on Facebook for the Digital Skills course, with a degree, so it made sense to learn something solid and recognisable.
What skills did you learn on the BSc (Honours) Degree in Digital Technology, Design and Innovation?
I was looking to learn the tech side of it, beyond what I had been doing with Oracle. This included HTML, CSS, JavaScript and mobile App technology. I specialised in the coding stream, and I am glad I did, as it really helped me. I learned that I liked working with designers, rather than being one, and I found the entrepreneurial and cognitive bias module was great.
How are you going to use the skills you learn in your current career?
I have used framework awareness, this helped me to understand my job better, and I am now working with MySQL, as the backup person. As a contractor, you try to keep learning as many skills as possible.
What are the advantages of studying in a flexible online and part-time degree programme?
I thought the accessibility was good, with one night having lectures, and the Learning Management System was great. For me, the hardest thing was when I was travelling, as I didn't have connectivity.
What tools did you use to aid your remote working?
For collaborative tools, we used Slack, which worked well. We also used Skype, as one of our team was based in South Africa. We used Google Calendar quite a bit for scheduling meetings.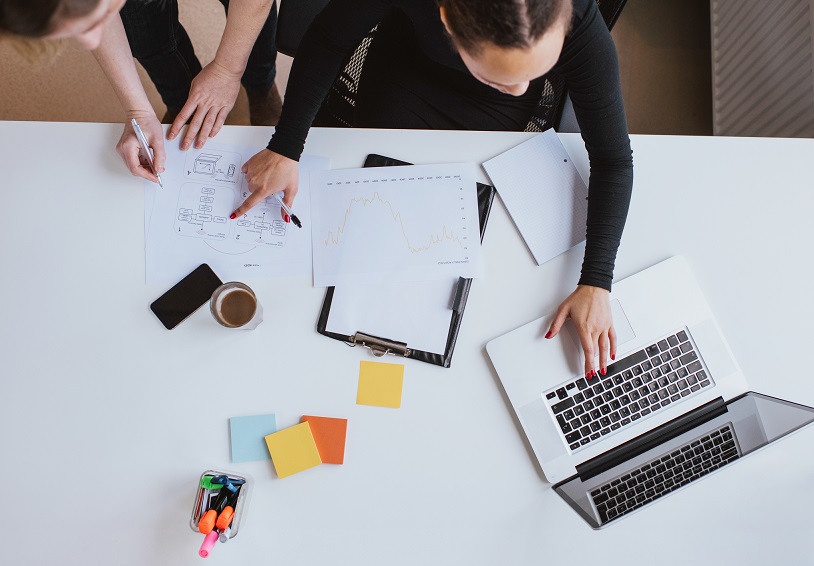 What do you think is the most important thing Digital Skills teaches?
Two main things were useful for me:
I realised I knew more than I thought about project management and online digital working.
I got my best marks for essays I had to write in English, rather than for my coding. I also realised I had stronger writing skills than I thought.
What Industry Project did you work on?
Web VIP, an online loyalty system for restaurants. I chose this project, as it was something that I would not normally do. I wanted to do something challenging. If I ever wanted to launch a start-up I would have a better idea of what to do, and how to do it.
Was it beneficial to have a portfolio piece when you graduated? If so, how?
This was not so relevant to how I get my work, but it could be relevant in the future. So no, not yet, it was more of an addition to my skills, something between what I do now, and what I hope to do in the future.