Shane Murphy is based in Dublin, Ireland and is a graduate of the BSc Honours Degree in Technology, Design and Innovation programme.
When did you graduate?
I graduated in February 2016.
What organisation do you work for now and what is your role?
I am currently based in Dublin, working for Accenture Interactive Centre for Innovation. Apparently, it is the most connected building in the world! I am working as an UX analyst, on a project for An Garda Síochaná (the Irish police force).
What initially inspired you to join the programme?
As a busy artist, I had a good CV, but the bank balance was not good! I wanted to use my creativity and earn an income too. The programme ticked all the boxes I needed; to learn new skills with a quick turnaround to working in a thriving industry.
What skills did you learn on the programme?
I completed the digtial design stream. I actually applied for all three streams, and went so far as to complete the aptitude tests for the coding stream. However, reflecting on my goals, I could see that the digital design stream was more suited to me.
Everything was new to me. I was an artist and had used digital media before but I realised by doing the course that I did not have the design skills I needed. I didn't realise what I didn't know.
It was great to learn about UX, UI design, responsive design and mobile first design. I had not done any of them before. I learned about agile methodologies too. I found the computational thinking module useful too. It was very helpful for our team collaboration projects.
How are you going to use the skills you learn in your current career?
I have been using the knowledge a great deal. I learned a lot from working with a cross-functional team. Knowing how a project is built, and having a working understanding of HTML was all really helpful.
I have taken the learnings from the team situation to my work situation. Learning how to schedule team meetings with people around the country during the programme is just one of the skills that I use in my job now.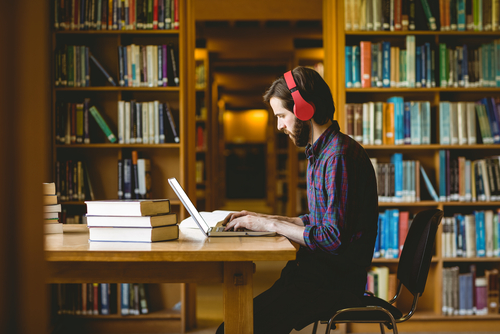 What are the advantages of studying in a flexible online and part-time programme?
It was brilliant. I was self-employed and on childcare duties during the day, so I was only available early in the morning and in the evenings. The flexibility of the programme was great. As a team, we had to compromise to find the time to work together. If it had been nine - five I could not have done it.
What benefits have you gained from working in a cross-functional team?
I learned lot about the software delivery side, how to kick start a project, the design constraints, and the platforms developers are using. It was useful to learn about all of this. The project management aspects were very helpful in getting a better understanding of it all. I am still in contact with many of the people from the programme too, which is a great resource.
What tools did you use to aid your remote working?
We had a team Whatsapp group, but our main online resource was Trello. We also used Google Hangouts, prototyping tools, Hotglue, Invision and Google docs.
What do you think is the most important thing Digital Skills teaches?
Learning how to collaborate and compromise is very important. We had stakeholder meetings with developers and project managers. Employers are looking for hard skills but also these too. I started Digital Skills as a novice, but came out as a complete designer with both the tangible hard skills, and the softer skills too.
What Industry Project did you work on?
Our project was for BigRedCloud - which is a cloud accounting software company. It has a great product, but it was only available on desktop or laptop. BigRedCloud wanted to be more accessible, so the company asked us to build an app. Once we learned what the client's expectations were, we set about making a prototype app. It gave us access to its live environment and real customers. It was a great success; a few months after we graduated, the company launched the app.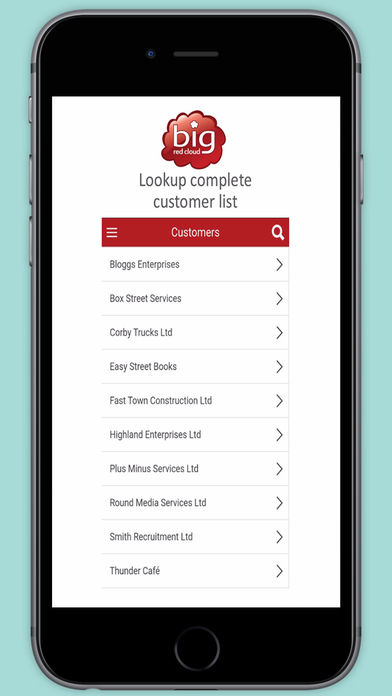 Anything else you would like to add?
My portfolio was not just the industry project; I picked the three strongest projects I worked on, including an innovation project. This module was one of most valuable parts of the programme for me. It really helped me to develop my ideas and played a big part in getting my foot in the door of my current job.
The tutors were amazing, and the meetups were good. It was a great opportunity to meet people from other teams and talking to them about their projects was useful. It was a good resource, to build relationships with the tutors and my peers.