Introducing Wordstream - what is it, and how does it help businesses?
WordStream is a super easy to use platform for advertising on Facebook and Google AdWords. It's used by over 10,000 customers worldwide to analyze their accounts, optimize their performance, and maximize the leads generated while reducing the cost of PPC and social advertising.
What are your tips on getting PR for your startup/business?
Newsjacking is still a common tactic for companies wanting to get their name out there—this is basically where you try to tie your name somehow to a trending news story by sharing an opinion or otherwise getting involved. That's boring, though, and everyone else is doing it, too. It's way more effective to get ahead of the news and even become the news. That's the key to standing out, getting a ton of press and earning valuable links in the process. I've written a case study on how to do just that here.
Even if you have a great story, it's not enough anymore to just publish it on your blog, put it in your newsletter and optimize it for search. Businesses have to remember that you're competing with your company's competitors, but also with media companies, bloggers, and all kinds of influencers online for your audience's attention. Instead of wasting time pitching media and influencers by email, where you're sure to get lost in the pile of junk they have in their inbox, it's way more effective to get in front of them using PPC and people-based marketing. This allows you to get your content in front of journalists, editors, industry experts and influencers very inexpensively and in ways that really grab their attention.
Google Adwords innovations / what are the latest updates to take note of?
AdWords Customer Match, just released in the fall, is crazy exciting and does an amazing job of matching advertisers' email lists with customers using Google products. We tested it out with a list of about 357,000 customer emails and found it had a 50.4% match rate, which totally blew Twitter out of the water!
Smart Goals are another great tool, this one for smaller or less sophisticated advertisers. It helps businesses by letting them optimize their AdWords campaigns based on which visits are most likely to convert, as determined by AdWords' analysis of aggregated, anonymous data. Basically, it lets smaller advertisers tap into a wealth of data they don't have in their own account so they can make smarter optimizations. I think it's fantastic.
Another favorite AdWords feature is dynamic search ads which lets you use Google's own web crawling technology in a new way, enabling you to pay to rank on keywords you were hoping to rank for organically!
Google Transforms Dynamic Search Ads: Say Goodbye to Keywords! http://t.co/vox2iVGbFr pic.twitter.com/52chniF2kl
— WordStream (@WordStream) July 28, 2015
— WordStream (@WordStream) July 28, 2015
Why does content marketing still matter?
Content marketing will always matter. Content is the basis of all advertising—you can't communicate anything to your prospects without content.
How did you grow your business, and what tips would you have for others?
I definitely went through the learning curve and had reality checks at many points along the way. That idea that you're going to be your own boss, for example—ha! It's not as easy as that once you have staff, investors and customers you're responsible to. It can be a really rough road, too; I was the paid the least of anyone in my company in those early years. If you can make it work though, growing a business is one of the most satisfying and rewarding accomplishments, in my opinion. I've shared more of the lessons I learned in a column at Inc.
Anything with hindsight that you would do differently?
Oh, for sure. I was really discouraged at first when I couldn't convince anyone to take a leap of faith and join me in my new business. How can you grow a business without talented people? But I eventually realized I just had to start showing some wins and that was the way to get people invested in the idea. Sometimes all you really need is to get over your hangups and quit getting in the way of your own success.
Who are your sources of inspiration? Who does you follow / read on blogs / twitter etc?
Rand Fishkin and Dharmesh Shah are two huge sources of inspiration for me, because I've seen these guys grow and build their own companies and they've really just made awesome decisions along the way.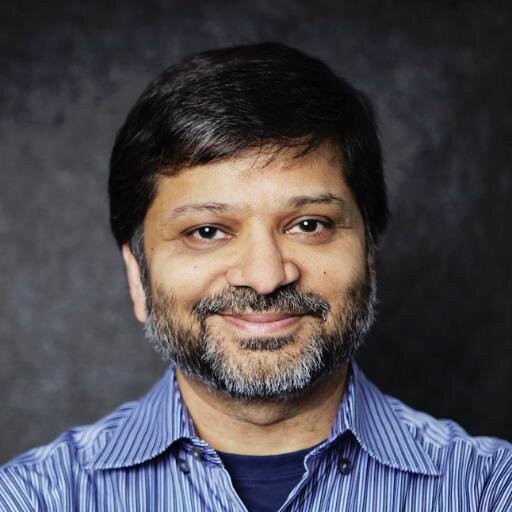 I LOVE BuzzSumo and have been using it pretty well since it came out to discover trending topics, influencers and popular content. Nuzzle and Medium are also great places to get inspired and find new content. I don't really follow specific blogs anymore.
We can be online 24/7 these days, how do you manage the challenges of work/life/family?
I have a great wife and our family also has a fantastic nanny. I also think it's important to make sure you're not giving people 24/7 access to you… there are times that's required, but it's important to have work/life balance, too. We love traveling to cool places and taking time for ourselves that way.
About Larry Kim
Larry Kim is the founder of WordStream, a leading search marketing software and services provider based in Boston, managing approximately a half-Billion in annual ad spend across over thousands of customers. He regularly shares his advice and insight with over a million visitors a month at his WordStream Blog and is a top contributor for leading industry publications including Inc.com, Search Engine Land, Search Engine Watch and Social Media Today.
Larry is often called on to keynote or speak at industry events including INBOUND, SMX, ClickZ/SES, Pubcon, MediaPost Search Insider Summit, PPC Hero Conference, SEMPDX, SearchLove and many others. He was recently named "Most Influential PPC Expert" for 2015, 2014 and 2013 by PPC Hero Blog and marketing agency 3Q Digital and won ClickZ's Digital Marketing Hall of Fame and Small Business Influencer awards in 2013.
Find out more about our degrees and short courses:
BSc Degree in Digital Technology and Design
BSc (Honours) Degree in Digital Technology, Design and Innovation