Soft skills are becoming increasingly important for career progression in organisations globally. In this post we look at why organisations are prioritising candidates who have strong soft skills over more technical abilities.
Firstly, what are soft skills? Wikipedia's definition is helpful.
Soft skills are a combination of interpersonal people skills, social skills, communication skills, character traits, attitudes, career attributes and emotional intelligence quotient (EQ) among others. The Collins English Dictionary defines the term "soft skills" as "desirable qualities for certain forms of employment that do not depend on acquired knowledge: they include common sense, the ability to deal with people, and a positive flexible attitude."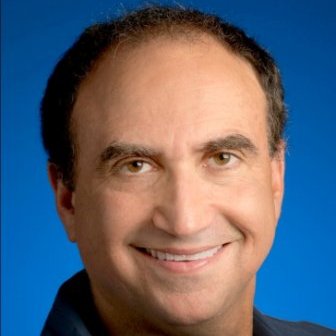 We spoke with Prof. Yossi Matias Vice President, Engineering, Head of Google's R&D Center in Israel to find out what emphasis global organisations like Google place on soft skills. Yossi's story gave us some insights into Google's thought process:
After a highly impressive career, Prof. Yossi was approached by Google about a new role at its R&D Center in Tel Aviv. He asked them what they wanted him to do, and Google responded that they expected him to figure that out. Therefore, from the very beginning there was an emphasis on the need to look at everything as openly as possible. To work out what were the best projects to pursue, if the current approach was optimal or if there was a better way to go about it. To achieve this, it was clear that the best candidates were not necessarily going to be those who finished top of their class, but rather those that displayed initiative and imagination in solving complex and often unexpected problems. Yossi further explained:
"to be successful, at Google, and in industry in general, you need to work well with others. This is vitally important, in addition of course to the importance of your technical skills."
Globally, to grow as an individual and successfully develop your career, there is an increasing emphasis on the need for the following soft skills:
Ability to communicate in an International context
Leadership and management skills
Team-working skills.
Creativity and problem solving skills
These are all soft skills that Digital Skills promotes and develops on the International BSc Degrees.
Leadership skills are in-demand in the IT sector as agile working practices become increasingly popular. Agile workplaces require individuals to take greater ownership of the tasks required for successful completion of projects. Directly related to this is your ability to successfully work together with your fellow team members to ensure deadlines are achieved. Historically, companies spent too much time dealing with internal team conflicts. As a result of this, recruiters are now more focussed on whether the new recruit is a good 'fit' within the existing culture of the company. The ability to work well with others, especially in open and challenging scenarios like those experienced by Prof.Yossi Matias, becomes of key importance. It is also increasingly important to understand different cultures and how they operate in a global context.
Similarly, the ability to look at things differently, and a can-do attitude is valued immensely. Many IT challenges require solutions to problems that have not been solved before. This means there is often no existing solution to refer to. In situations such as these, it becomes important to achieve the initial goal in any way possible, and then consider potential tweaks and improvements afterwards. Ideally these will be the type of challenges that you are excited by, and enjoy finding solutions for.
As Prof. Yossi's story demonstrated, employers like Google prioritise candidates equipped with the type of soft skills that help to improve company culture, help projects succeed and teams perform stronger. Find out how we equip participants with soft skills during their time on our programmes, talk to one of our enrolment advisors today.