A ground-breaking Industry Project that enables information on digital rights to be shared across the entire community: interview with graduate Eoghan Coleman and industry expert Daniel Griffin.
Tasked with bringing digital citizenship to the wider community, a team of Digital Skills Academy participants has developed a highly innovative portal which clarifies the rights of individuals when surfing internet. A key innovation at the heart of this initiative is that all portal content is sourced by individuals, for individuals.
The Digital Citizen project was selected as one of the Industry Projects for the BSc Honours in Digital Technology, Design & Innovation - 2015 intake. These real-world projects represent a unique aspect of the Digital Skills degree programmes, where industry participates in the provision of transformative educational experiences and benefits by having digital-innovation projects addressed in a quality and IPR-controlled environment.
The Digital Citizen project was tackled by a four-person cross-functional team – comprising leader/product owner, scrum master, product owner/Word Press developer, and designer – and has since gained significant interest within the industry. We interviewed Daniel Griffin, Industry Expert Lecturer and Curriculum Lead on the Application Development Stream at Digital Skills. Daniel set the challenge for the Digital Citizen project and took on the role of the client in this particular context. We also spoke with team member Eoghan Coleman, the designer on the Digital Citizen project.
Daniel, what was the Digital Citizen project brief?
The project brief was to create a mobile-optimised website and crowd-sourced information portal. In recent years, people have become active and engaged online. This trend has seen a growth in crowd-sourced information sites such as Reddit and Digg, where individuals curate relevant content or information and present it to other users of the site. In effect, content sourced by individuals for other individuals.
With Digital Citizen, we wanted to take this idea of crowd-sourcing content and put the emphasis on themes such as online safety, consumer protection, online privacy and e-government. Information contained on the site (www.digitalcitizen.ie) would be crowd-sourced and aggregated by site visitors using up-voting techniques to ensure the information's validity and relevancy. The goal of the site was to exploit these crowd-sourcing techniques to gather and then promote information relating to issues such as the right to privacy and freedom of expression in the context of the internet (digital rights, in other words). The ultimate ambition of the project was to establish itself as a useful resource offering clarity on issues relating to digital rights in a global context.
Eoghan, what got you excited about the Digital Citizen project?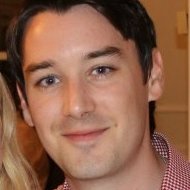 Digital Citizen appealed to me immediately. When we were asked to choose an ideal project based on an anonymous few lines of the brief, I knew it would be the right fit for me. I had previously been involved both professionally and personally in humanitarian issues. The opportunity to work on a project that focused on digital rights seemed like a natural step for me. From my experience working with vulnerable young people, the digital space has become an increasingly menacing place in some areas. The potential of Digital Citizen providing valuable resources about such issues as privacy, reporting, online safety and e-governance, among others, excited me greatly as a potential user.
Another big draw for me was that we would be starting from scratch with the design. Daniel had left the brief very open around how the site would look and he evidently had great trust in the team's abilities to execute the brief. The freedom to create, without any established branding constraints, was a large part of why our team worked well together and why I enjoyed my role.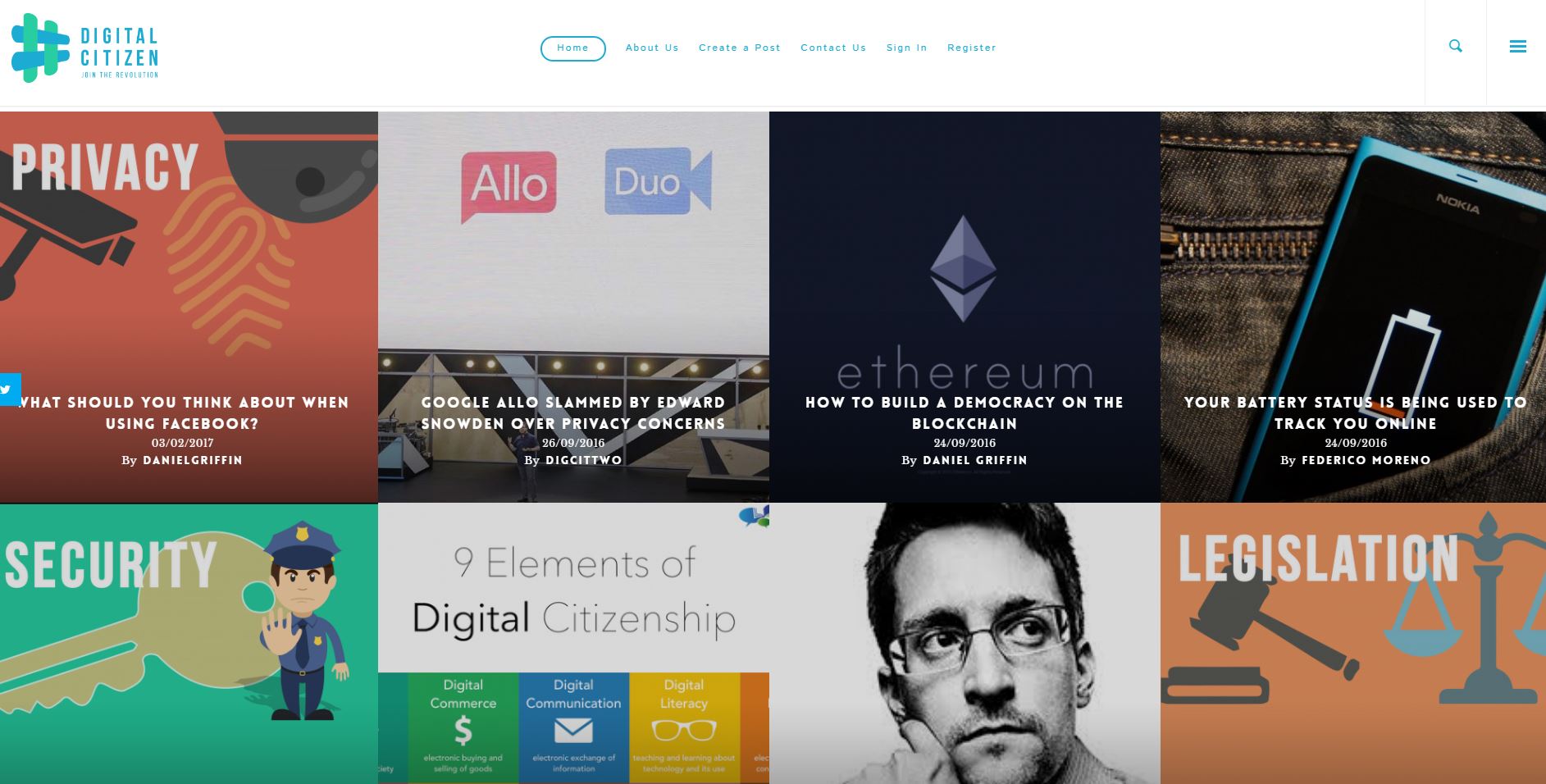 Daniel, you acted as both the lecturer and the client for the team. How did you find that experience?
It was a new experience for me. I wasn't sure how it would work, but the project went very well. I had to wear two hats but I did tend to step back from the mentor/lecturer role in order to keep a clearly defined line between the two. Working on this project meant I got to see both sides – the team and the client – and I can definitely use that insight as I continue my work with Digital Skills.
Eoghan, how did you find the experience of working remotely with a team and industry partner? How did the communication side of the project work?
Early on, the project managers isolated communication tools and channels that would suit the team best and a culture of communication was set. We were fortunate in that there were no issues with time zones, yet all of us had professional and family lives to balance. There was great understanding of this and flexibility given to it.
Eoghan, how did you find working with a cross-functional team?
I couldn't pay enough respect to the other members on the team. The skill sets they brought to the project were truly invaluable and the collaboration that went into the site and cross-functionality especially was exceptional.
Overall, the team really pushed the meaning of cross-functional to a new level. They brought their own professional skills to the table, which meant we were all learning as the project progressed. Being able to constantly bounce ideas around and provide insights into each other's roles was hugely valuable in building on shortfalls that I had.
Also, everyone was eager to learn so there were no hesitations in moving outside comfort zones. Team members constantly transitioned, whether it was assisting with design, development or project management. It really was a situation of everyone pulling in the same direction. We were always aligned.
One of the main reasons the project was so enjoyable for me, was that we were all on the same page and the communication was always flowing. Feedback was always productive and delivered in a respectful and positive way and this really facilitated a strong team ethos and respect for one another.
Daniel, what was your impression on the team and their work on the project?
This was a model project. From the beginning, all team members were deeply enthusiastic about Digital Citizen. We started out by teasing out ideas, identifying the scope and building on that platform to create DigitalCitizen.ie. The team and their level of preparedness, dedication and interest stunned me. The ideas they put forward were excellent, and they clearly worked very well together as a team. The final product is something we can all be proud of.
Eoghan, Daniel mentioned that he was impressed by the team's level of preparation – did the mentoring sessions help with this?
Absolutely. They were very beneficial in especially keeping our momentum and direction strong. Our mentor kept a keen eye on our progress. He was fully aware of our decisions and the project's progress, which made for very constructive discussion. The feedback Daniel provided was positive and fair and he always encouraged our journey.
Eoghan, which skills did you learn during this industry project and apply in your daily job?
Although I was part of the Design stream at Digital Skills, and I'm able to apply my greatly improved digital design skills on a daily basis, I also gained huge insight regarding project management and digital tools.
My current management and coordination role in the UN, which I took on after my graduation, calls for an incredible amount of collaboration online. Having experience in offering solutions for the myriad collaborative tasks required has both benefitted the wider network and myself substantially. The logistics in developing pieces of work can be daunting for those that are not well-honed in digital collaboration.
Utilising digital project management tools such as Trello and Slack was a real benefit. These tools were invaluable throughout the Digital Citizen project, and have become vital in my current position. The fundamental learning of breaking my workload down into digestible pieces has benefitted my output and improved the quality of my work. I am now much more confident about delivering projects on time and on budget.
From a design perspective, the experience has helped me to view design more strategically. I look at everything in a more evaluative and analytical way now, from signs in the street to fonts used in publications. And this critical thinking has had a positive impact on my work.
Now, when working with designers, I am far more conscious of delivering a product or message that is well structured. Finally, the knowledge I gained from my experience overall on the course has given me the confidence to be more assertive when dealing with vendors and colleagues.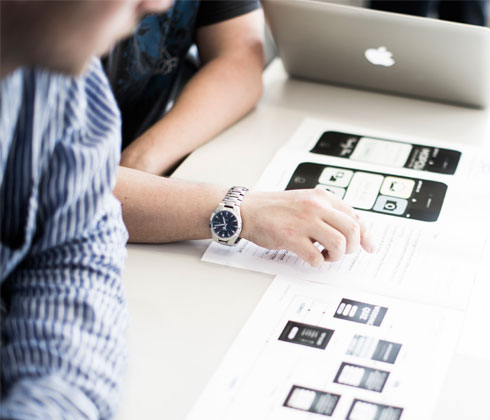 Eoghan, what is your overall impression of the project and the hands-on experience you got from it?
I'm happy and proud that we produced an outcome aligned with the brief and retained a fun and engaging format for users. I sincerely hope that we were able to achieve the vision that Daniel had for Digital Citizen.
I'm sure that under Daniel's stewardship the site will become stronger, and that from its humble beginnings it will go on to become a hugely valuable resource for anyone that is interested in, or affected by, issues around digital rights and online presence.
Daniel, were you happy with the final project delivered by the team?
I was extremely happy with what the team delivered. They achieved what we had set out to achieve - a highly usable public resource featuring crowd-sourced content. The final Digital Citizen site is a nice build, and something the team should be proud of.
The site has also received some industry feedback: I presented Digital Citizen at the re:publica event in Dublin in early September and it attracted considerable interest there. My goal in presenting at the event was to get Digital Citizen into the public mind-set and to establish connections with interested parties. I was happy to achieve both of those goals and I am now trying to work with the contacts I made in order to build on what we started with Digital Citizen.