This article first appeared in IT-Online, on January 11 2018.
Research shows that digital transformation, plans to adopt artificial intelligence (AI), machine learning and Internet of Things (IoT) technologies, and a race to offer customers new digital experiences is driving a massive change in the skills needed by enterprises.
But most organisations lack the necessary skills to move to the next level of digital transformation, says Paul Dunne, CEO of Digital Skills..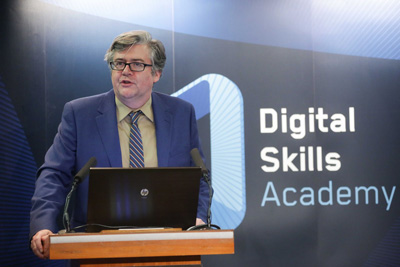 "A critical digital skills shortfall is emerging both in South Africa and worldwide, and it threatens to create a bottleneck in the digital transformation of organisations,"he says.
In South Africa, the Johannesburg Centre for Software Engineering (JCSE) says in its 2016 ICT Skills Survey that demand for software developers outweighs available skills, with a shortage of big data/analytics, infrastructure design and management, information security and systems analysis skills.
Job portal CareerJunction says software development remains the most sought after skill set on its site, with JavaScript, C# and .Net developers, in particular, highly sought after.
Dunne cites Gartner's CEO Survey on Digital Transformation in 2017, which found that 56% of CEOs say digital transformation has increased profits and 57% plan to build in-house technologies and digital capability with 22% planning a 'digital to the core' stance.
A recent Dimension Data survey of 850 organisations in 15 countries found that AI and analytics were speeding up the pace of transformation in multiple sectors, with well over half using analytics; while research by Econsultancy and Lynchpin found that 81% of client-side respondents now believe that digital analytics are important to digital transformation programmes.
Research by Inmarsat noted that IoT is the lead technology for digital transformation and the top priority of 92% of organisations.
But, while global business leaders are committed to digital transformation and see the business benefits it can bring, finding the skills resources to drive this digital change is proving challenging.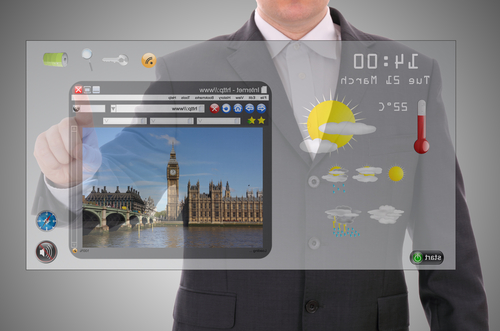 Recent research by the Technical University of Munich (TUM) showed that while organisations are well aware of the importance of digital skills, targeted skills development is the exception rather than the rule with 64% saying their companies did not have the skills necessary for digital transformation. Forrester research finds that only 16% say they have the people and skills necessary to effect digital transformation.
"This underlines the need for skills that drive new product development and digital change, rather than IT skills that merely keep the lights on," says Dunne. "Other key skills needed by organisations to drive digital change are user experience and solutions design, front end development for web and mobile, data science and analytics, process design, digital business and digital marketing," he says.
In addition, all business leaders need to acquire new digital innovation, entrepreneurship and computational thinking skills, to help them remain competitive in a rapidly evolving environment, Dunne adds.
"In an environment where innovation must happen in a matter of days and weeks, organisations cannot afford to wait years for the next generation of digital transformation skills to emerge from universities and technikons. To stay ahead of the digital transformation curve, organisations should be actively upskilling their existing resources to meet the changing demands of the digital enterprise."